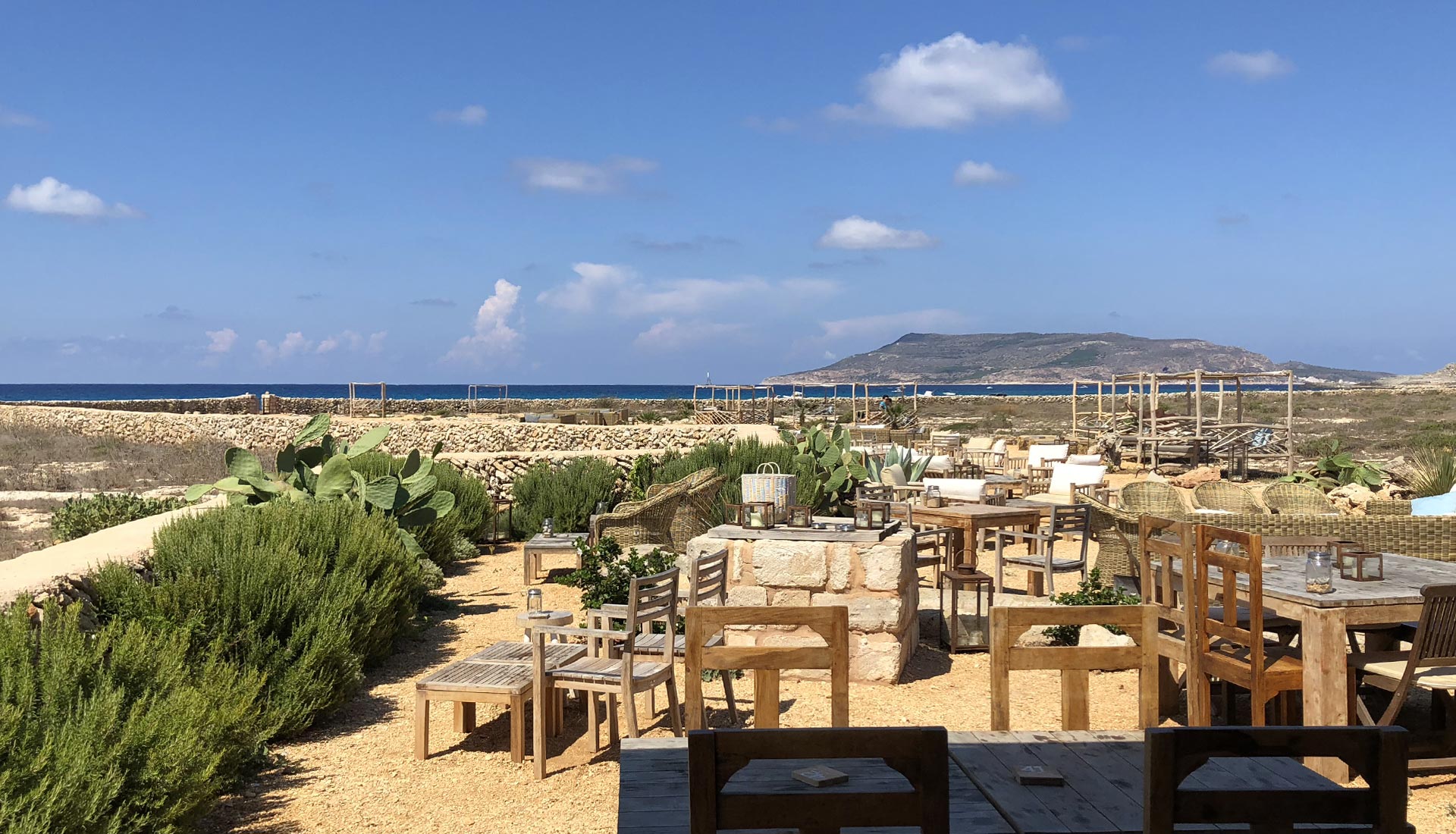 4
PASTA & FLOUR
We grow 4 varieties of ancient Sicilian grains: Tumminia, Majorca, Russello, Perciasacchi.
2135
OLIVE OIL
We keep 2,135 olive trees of the typical varieties of Trapani, Biancolilla, Nocellara and Cerasuola.
53
HONEY
53 hives of Sicilian black bees (Apis mellifera sicula) on meadows of wild flowers, thyme and thistle.
3
BEER
3 Sicilian craft beers: honey, wheat and Favignana caper.
84
WINE
84 rows of vines: terroir, poetry and grape juice made from Grillo, Cataratto and Frappato grapes.
THE FLAVORS OF THE ISLAND
Our little restaurant by the sea is located in one of the most beautiful parts of the coast of Favignana. Totally immersed in the uncontaminated nature of Cala del Pozzo, surrounded by horizons of sky and sea, it overlooks one of the most spectacular views of the island, the silhouettes of the islands of Marettimo and Levanzo all make for an unforgettable scenery.
There is no flavour without knowledge
Behind the food there are producers, work, passion, land, emotions and pleasure. We honour local and seasonal raw materials and promote respect for the environment through the sustainable use of resourcesc.
"I need to know the history of a particular food.
I need to know where it came from.
I need to imagine the hands that grew, worked and cooked what I eat.
Carlo Petrini